About us
Liaoning Liaozhu Group Co., Ltd
Liaoning Liaozhu Group Co., Ltd. is one of the backbone enterprises in China's road construction machinery industry, and the standing director unit of the Road Construction Machinery Branch of China Construction Machinery Industry Association. In 2001, the "Technical Specification for Forced Intermittent Asphalt Mixture Mixing Equipment" was revised, and our unit was one of the main participating drafting units, and it was also the initiator and participating drafting unit for the formulation of the newer industry standards in 2018.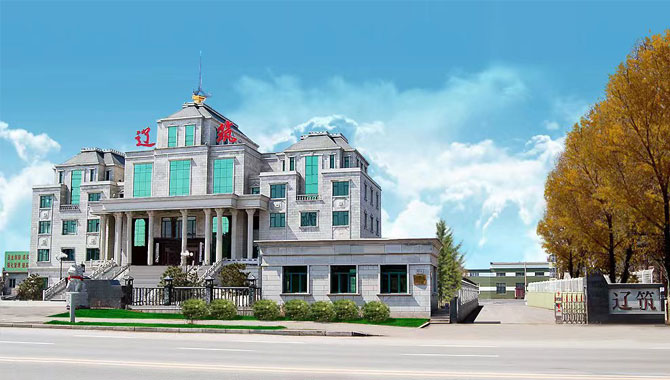 The company is ISO9001 international quality system certification enterprises, covers an area of 220,000 square meters, office and plant area of 60,000 square meters, with a total asset value of 1 billion yuan, more than 900 employees, including various engineering and technical personnel and R & D personnel more than 200 people, is China's large-scale asphalt mixing station R & D and manufacturing base. At present, Liaoyang Road Construction Machinery Co., Ltd. has been listed as one of the key enterprises in the equipment manufacturing industry of the "13th Five-Year Plan" in Liaoning Province. The products sell well throughout the country, play a major role in the construction of the national five-vertical and seven-horizontal highway, and export to Russia, Mongolia, Uzbekistan, Saudi Arabia, North Korea and Southeast Asia and other countries, making significant contributions to the cause of highway construction in China and even the world, and has been rated as "Excellent Enterprise in the National Highway Construction Industry".
Jiujiang Road Construction and Yangling Equipment Manufacturing Co., Ltd. is located in the core area of Jiujiang Development Zone, Jiangxi Province, the company covers an area of 66,667 square meters, with a total investment of 150 million yuan, is one of the key enterprises in Jiujiang City to build a Yanjiang Industrial Park, is another major development strategy of Liaozhu Group after the production of Liaoyang Road Construction Machinery Co., Ltd. Industrial Park in 2007. While firmly operating the northeast and northwest markets, Liaozhu Group has increased its development efforts in the Jiangnan region and expanded its sales network in the southern region, and successfully entered the Jiujiang National Economic Development Zone in 2014, with an estimated annual output of 80 units/set of asphalt mixture mixing equipment and other supporting equipment.

Liaoyang Road Construction Machinery Co., Ltd. to "build brand road construction machinery, create an internationally renowned brand" as the business purposes, always adhere to the "innovation and development, quality of survival, reputation to break into the market" development principles, in good faith with colleagues from all walks of life at home and abroad and highway system users extensive cooperation, Liaoyang Road Construction Machinery Co., Ltd. warmly welcome the majority of new and old friends to visit and guide, create a better future!

Keyword:
Firm
Fabricate
Installation
Build
Low-voltage appliances
Disconnect switch
Dual power supplies
Liaoyang Road Construction Machinery Co., Ltd
Jiuzhu: Jiangyi Road, chengxigang District, Jiujiang Development Zone, Jiangxi Province TEL:0792-8225533